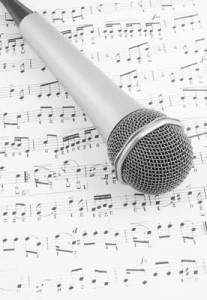 Kramer's School of Music offers private instruction, semi-private and group lessons in voice and singing. Lessons are available in 30, 45, and 60 minute durations. Our lessons are individualized for each student, and the teachers customize a curriculum to fit every student's needs, goals and levels. Our voice teachers teach a variety of styles: pop, opera, jazz, rock, and country.
Reasons to take Voice Lessons:
To develop proper vocal technique to protect the voice, improve sound production and gain confidence for personal enjoyment or public performances.
To learn basic posture, breathing, diction, stage etiquette, poise, and stage presence.
To sing your favorite tunes in your native as well as foreign language.
What is the best age to start Voice Lessons?
We offer vocal training from the age of 5. However, students under the age of 10 typically begin their vocal training singing in head voice, and developing ear training ability. They do not begin true vocal and breathing technique until their bodies are ready. It is also highly recommended that voice students take piano lessons as well. Learning the piano can aid in a singers ability to create proper intonation, and can help voice students learn to read music.
Adults: It's never too late to learn how to play! We welcome beginners and all levels no matter what age!
What are the performance opportunities?
Kramer's School of Music Recitals: Halloween Recital, Holiday Recital, Spring Recital and Summer Recital.
Kramer's School of Music choir
MMTA Exam Program
State and local contests, festivals, and recitals
Jam in the rock band
Royal Conservatory Music Development Program
Minneapolis Youth Chorus
Master classes with guest musicians
Register Now for Voice Lessons